Dynamic Websites Development
Dynamic Website is a web page that changes as per the computer programmer's requirements. It present contents each time the page is viewed. The page may change time to time or as per the user. There are basically two types of dynamic websites
1. Client side scripting -
Client side scripting
generates client's content at the user end
2. Server side scripting -
Server side scripting 
are those pages vary when the web page is loaded or it get visited like shopping carts, submission forms etc.
Dynamic web site allow the user to update the information frequently.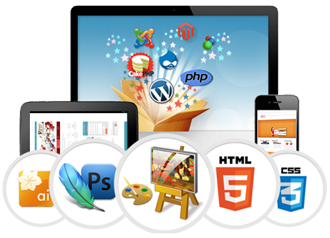 At Softgains Tech solution Pvt. Ltd. our professionals are excellent in the Dynamic website designing services as per the requirement of client Softgains aims to bring effective and quick result to your business through it research and understanding that come out with effective  designs that appeals to our client.
The company manages a strong team of highly qualified, energetic and motivated individuals who always make their utmost effort to bring difference to a business through their skills and knowledge in the Dynamic Web site designing. To beat cut throat completion  it is desirable for large scale business organizations to go for Dynamic web site designing.
" We do not claim to be the cheapest web service provider around. At the same time we are not expensive. While setting up a Quote for you, we make sure that we offer you a deal in which you get the best performance and quality service"
Softgains Tech solution Pvt. Ltd provides with best dynamic web site at the most economical cost in Delhi ,NCR region.