Corporate Website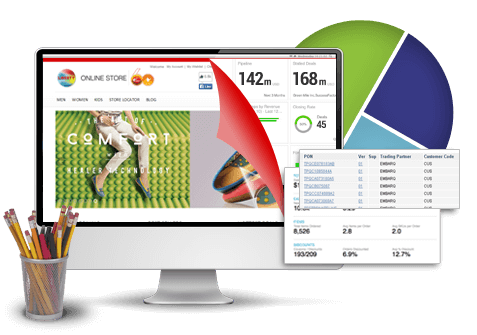 A corporate website or corporate site is an informational website operated by a business or other private enterprise such as a charity or nonprofit foundation. Corporate sites differ from electronic commerce, portal,or sites in that they provide information to the public about the company rather than transacting or providing other services.
Nearly every company that interacts with the public has a corporate site or else integrates the same features into its other websites.
Large companies typically maintain a single umbrella corporate site for all of their various brands and subsidiaries.
Our mission is to be amongst the best web design companies around the world. In fact, we simply love to be identified as a superlative web design company in India as well as abroad.
Having established a strong foundation in web design and development, we cater to both international and domestic clients. Our portfolio encompasses a myriad of companies from small business to large online enterprises.
Responsive Design
Extend Your Reach with a responsive web design ! The explosion of electronic gadgetry releases and its use has greatly affected the website design.
Website Design
A website design is the front end of the business and it builds the impression of your services and business. It is a means through which client gets the understanding.
E-commerce Website Design
An increasingly important part of any business today, is the need for an e-commerce website design. Whether a large multi-national corporation or a local sole trader.